White LED Starlit Dance Floor Hire
We have been providing the best quality white LED floors since they first became available on the market. Since that date we have moved with the advances in technology from the old cable styled floor to a completely wireless Wi-Fi controlled floor which can be switched on and off by remote control.
With our own in-house floor refurbishing service, we can always guarantee that our floors look like new every time they leave the warehouse.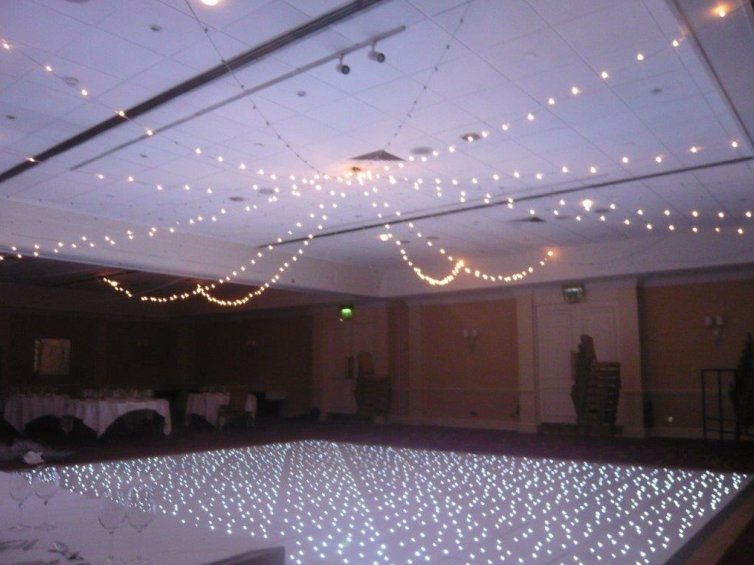 White LED Starlit Dance Floor Hire
White LED dance floors create a glamorous and beautiful look to compliment any occasion, why not combine this with a dry ice effect and dance amongst the clouds for that big first dance.
White LED Starlit Dance Floor Hire
With over 5000 dance floor panels in stock at any one time we have one of the largest stocks in the whole of Europe. Why not combine our White LED floors with our Black LED floors or even with our colour commander in the centre with a black and white border? As you can see from our pictures we guarantee a brilliant shine on all our gloss floors and they look truly stunning.
White LED Starlit Dance Floor Hire

White LED Starlit Dance Floor Hire