Circular Dance Floor Hire
This year we have taken delivery of our custom made circular dancefloors. Working closely with the manufacturer to design the floor to suit us and our client's needs. We have had the floors made of the same rigged acrylic that the normal floors are made from which ensures a glossy finish just like our other floors.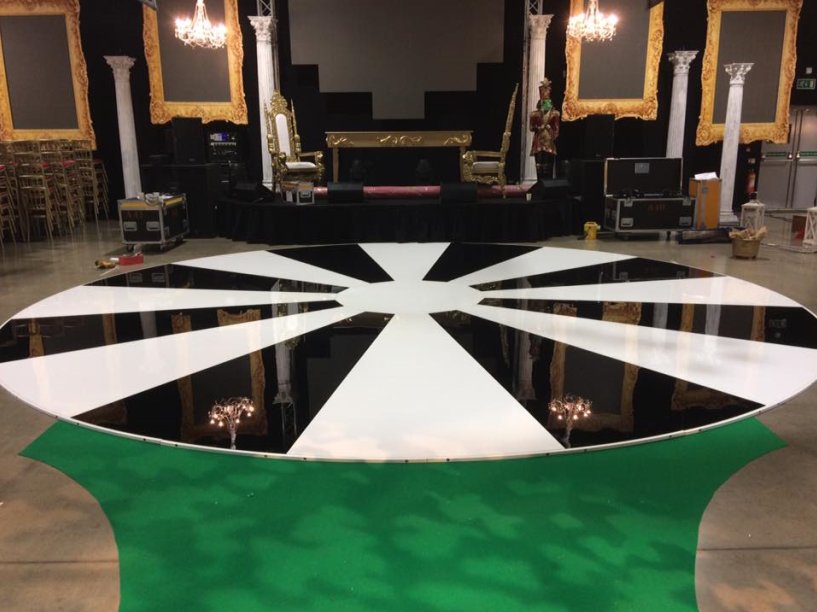 Circular Dance Floor Hire
Our circular floors are available as below:
24ft Circular gloss black
24ft Circular gloss white
16ft Circular gloss white
For that extra look why not combine our two 24ft floors to create a 24ft black and white floor that nobody else has.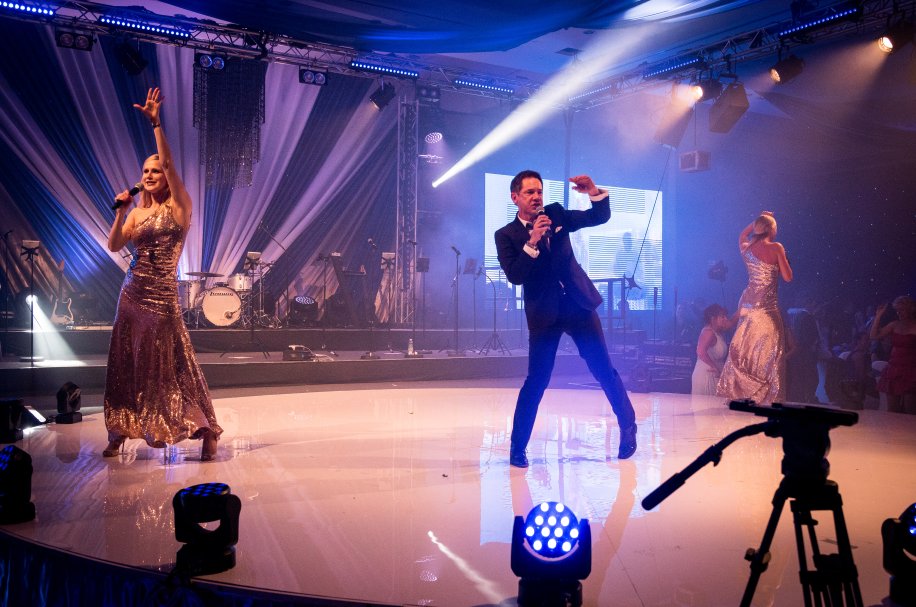 Circular Dance Floor Hire
As you can see from the pictures the circular floor does add a very classy look to any event space. Also with its rigid acrylic top the lights in your venue will shine off it adding to your effect.

With the floor made to 24ft it means that it compatible with both circular Steel Deck and Ali Deck staging systems so you can have it as a raised dancefloor.
Circular Dance Floor Hire

Circular Dance Floor Hire