Black & White Dance Floor Hire
Dance Floor Hire UK are specialists in the field of dance floor hire including Black and White flooring and can offer the very latest in high quality dance floors for hire in London, across England, Scotland, Wales, Northern Ireland and through out Europe.
Black and white dance floor brings elegance and style to your event or function. Our black and white dance floors are solid with a beautiful shiny finish.

The black and white dance floor has been the first choice for thousands over the years and still brings a high level of sophistication to any event and venue.

The edging is gently sloped with aluminium providing easy access for guests entering and leaving the dance floor.

The chequered dance floor is still a very popular dance floor and a must for lots of corporate London functions and other functions alike.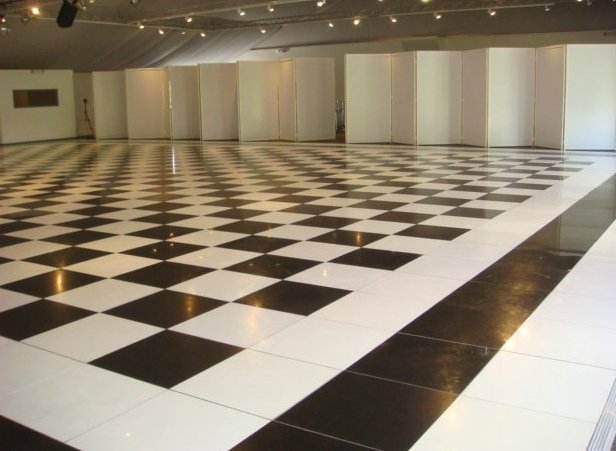 Black & White Dance Floor Hire
Remember that all Mirrored, Pure Black, Pure White, LED and Black and White Dance floors are all made to the same size sections and are fully compatible with each other so there are thousands of limitless pattern options available with this flooring system. If you can imagine it, we will relish the challenge to build it for you as after all seeing is believing.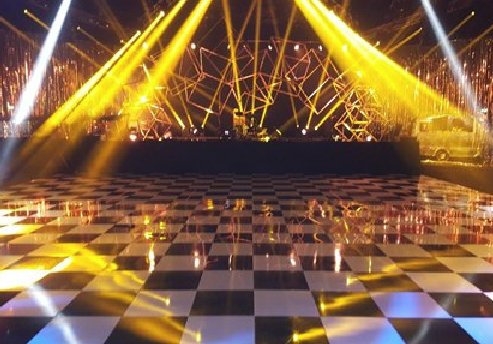 Black & White Dance Floor Hire
Our black and white dance floors come in individual sections of 2ft by 2ft (600mmx600mm)

The Black and White dance floor sections are not suitable to be laid direct onto grass or to be used outside.

All our black and white dance floors are professionally delivered and fitted and have been quality checked before we dispatch them to your venue or location.

Please contact us today to book your black and white chequered floor. If you require any other services there are great package savings.

All our black and white dance flooring systems are top quality and will be fitted by our highly trained engineers.

Please contact us for further information or for an obligation free quote on your dance floor hire needs.
Black & White Dance Floor Hire

Black & White Dance Floor Hire
Black & White Dance Floor Hire

Black & White Dance Floor Hire